YES WE'RE OPEN
We launch, retrieve and wash your boat rental so you can just ENJOY!
GET ME ON THE WATER
Do you own a Boat? Do you Regularly Drive a Boat? Are you Looking to Learn how to Become a Boater?
If you've answered these questions with a YES, then a Boat Rental is for you.  Our Glacier Bay Catamarans are an excellent alternative to the crowded and stuffy big boat tours.  You can design your boating experience any way you want by selecting the add-ons that suit your groups needs. 
If you have a desire to cruise the oceans of Maui in a more intimate and private way, consider our Boat Rental options. We Do all the Cleaning, You Just Have FUN!
We have been providing Boat Rentals on Maui for over 30 years and we're happy to share with you the knowledge that we've gained during that time to ensure you have the Best Day Ever. 
LOOKING FOR SOME QUICK ANSWERS?
In our 30+ years of renting boats on Maui, we have gotten pretty much every question asked at one point or another. We are happy to give you the answers you seek. Check out our Frequently Asked Questions. Or Watch our ORIENTATION VIDEO
Are you ready for your boating adventure?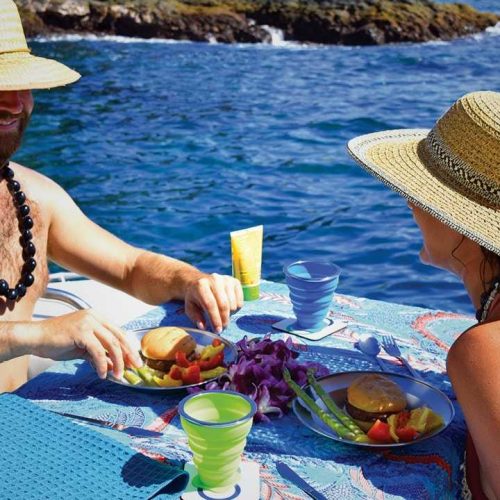 Only 20 minutes to Molokini
Leave the crowds behind and explore this crater on your own.
reserve my boat now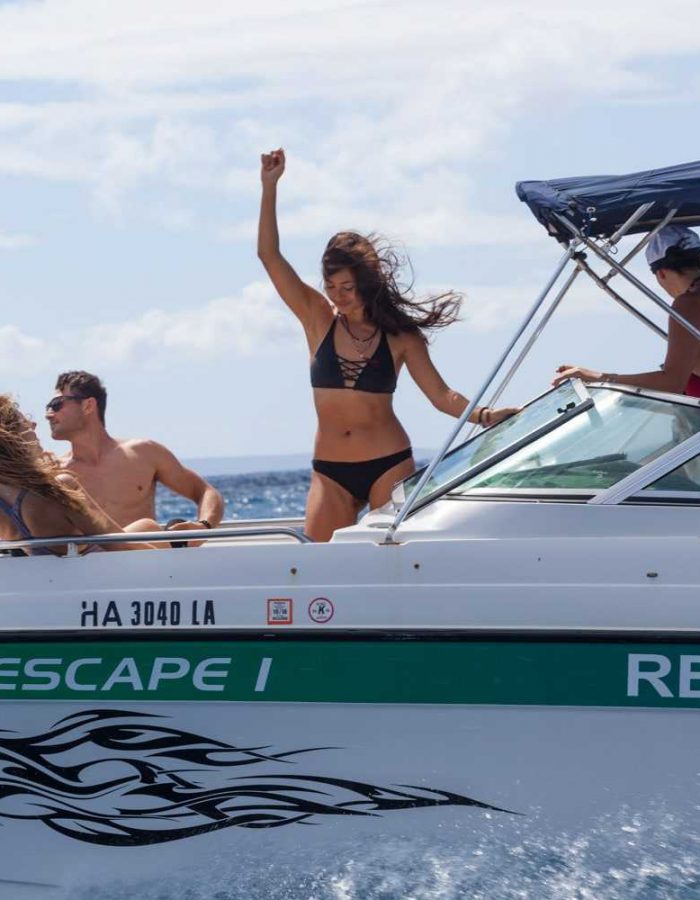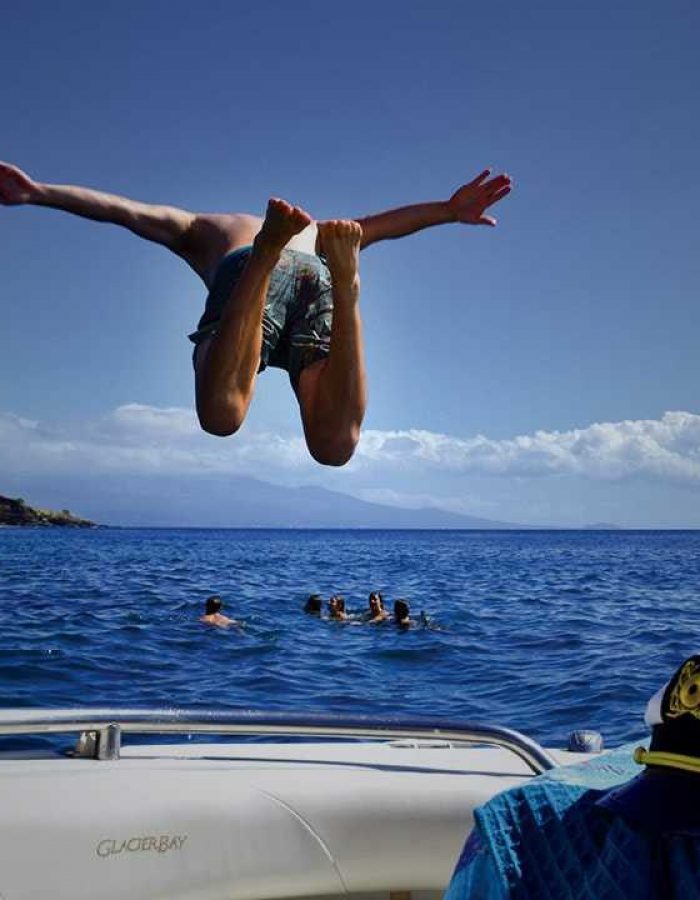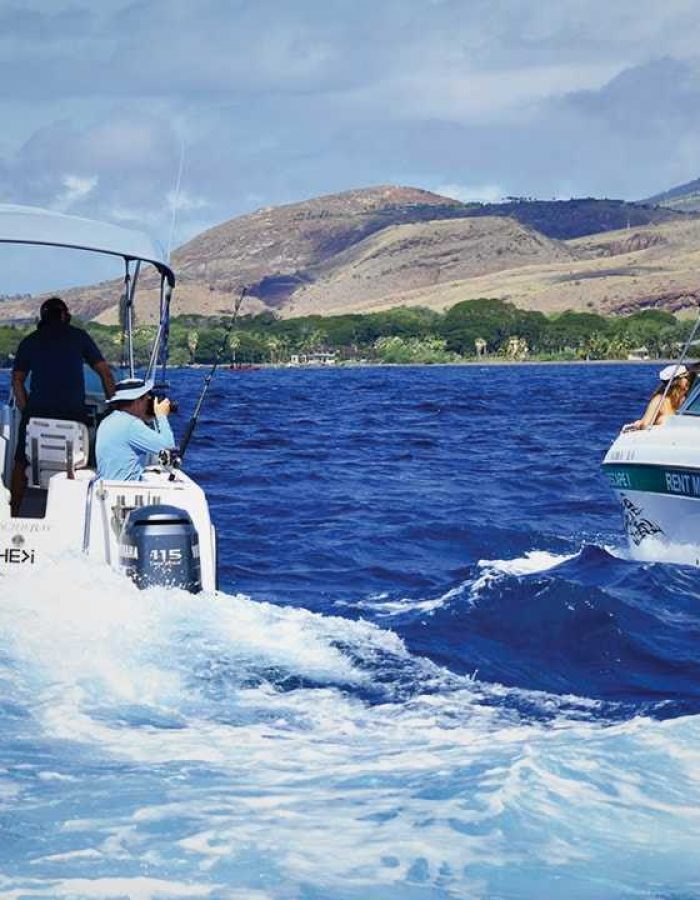 Our Glacier Bay Catamarans
We have 3 Glacier Bay Catamarans (2 hulls) which have been selected as the best boat for Maui waters.
Larger groups can rent multiple boats. Our luxurious Glacier Bay catamarans are the smoothest riding boats in their class. Spacious and comfortable, the ultimate boating experience. The 24′ Glacier Bay 2240 SX Renegade is perfect for fishing, snorkeling, or just boating and is available 7 days a week. We launch, retrieve and clean your boat so you can focus on enjoying the day.
Boat Rentals: Glacier Bay Amenities & Floor Plan
The 2240 Renegade SX can be molded into whatever your needs may be. She offers an open layout comfortable for cruising, as well as being equipped with plenty of fishing features.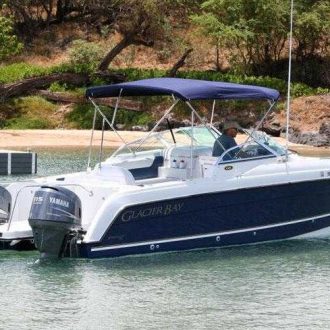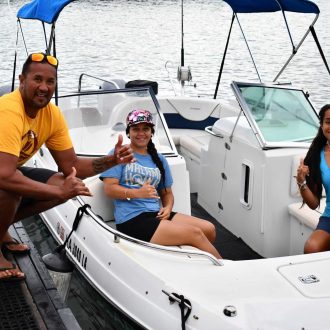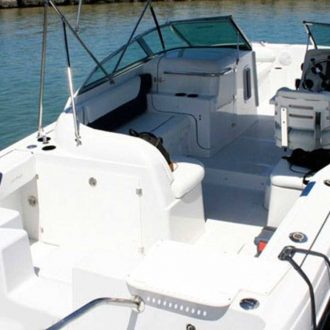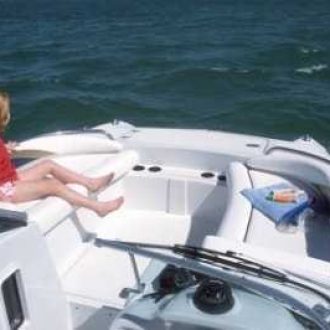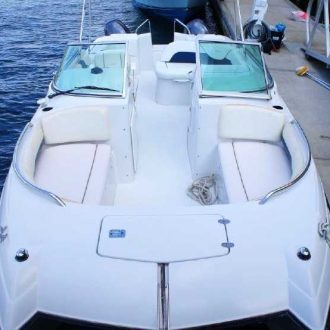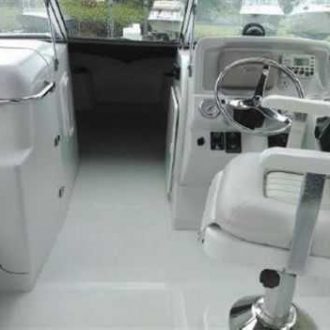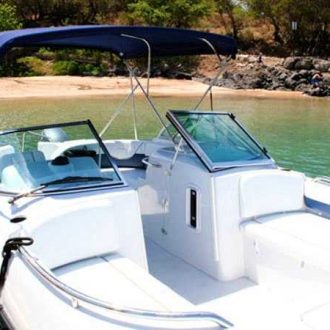 Questions About the Weather?
Check Out the Forecast Below
LOOKING FOR SOME QUICK ANSWERS?
In our 30+ years of renting boats on Maui, we have gotten pretty much every question asked at one point or another. We are happy to give you the answers you seek. Check out our Frequently Asked Questions. 
We Live Here!
★★★★★
We live here, and were looking for a way to get on the water without buying our own boat. They gave us an awesome orientation, launched the boat, and off we went. SO many whales! Went over to Molokini, then over to Wailea to cruise the coast. Found a mooring, went swimming & ate lunch. Coming back, they were right there to take our lines, and take over from there. So nice to just show up, take off, and then leave the clean up to them! Looking forward to doing it again! Highly recommend this avenue to all!"
AWESOME!
★★★★★
"Just got done with the boat rental from a few hours ago. In a word, AWESOME! We started at 6am so we beat the crowds for snorkeling at Molokini, then just cruised around looking for whales. We saw at least 10, with a few of them fairly close. I will recommend this to anyone coming to Maui. The staff was great at setting us up and made it a breeze. The boat was very nice and we only had to spend $31 on gas, although we didn't go as far as most people might. If you're thinking about doing it, do it!"
Boat was Fantastic!
★★★★★
"What a great time on the water, the boat was fantastic and ran flawlessly. They gave us great instructions and recommendations. We went to Molokini crater and did some snorkeling, fun time and beautiful fish galore. On the way to turtle town the Humpback whales put on a show of a lifetime. I just love the whales and dolphins. How incredible to see them breach so close. Nothing better than having your own boat and the freedom to go where you want and when you want. 5 Hours was just the perfect amount of time."
Watch what people are saying fresh off the boat.
I'm ready for MY boating adventure!
Whale Watching, Snorkeling, Scuba Dive or Sport fish?
reserve my boat now
Wondering Where to Pick Up Your Boat Rental?
All boat rentals require a prior reservation
Hawai'i is a very special place, and Maui is our favorite island.
The island is surrounded by clear blue water at a perfect temperature for snorkeling. The reefs are filled with an amazing variety of tropical fish and sea turtles. Humpback whales flock to Maui's waters for half of the year, and it's not unusual to spot dolphins during the day. This place is full of divine connections and there truly is no better way to experience it than behind the helm of your own private yacht.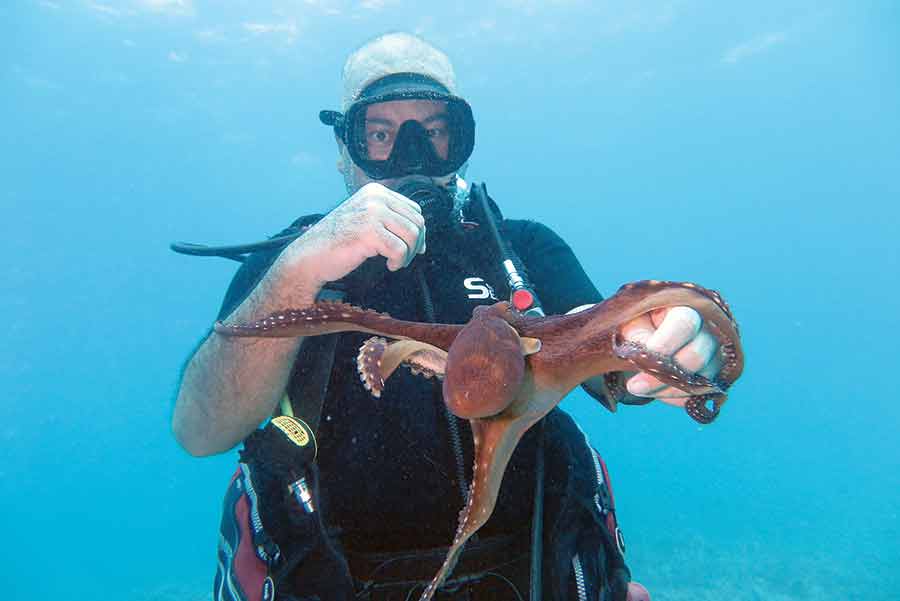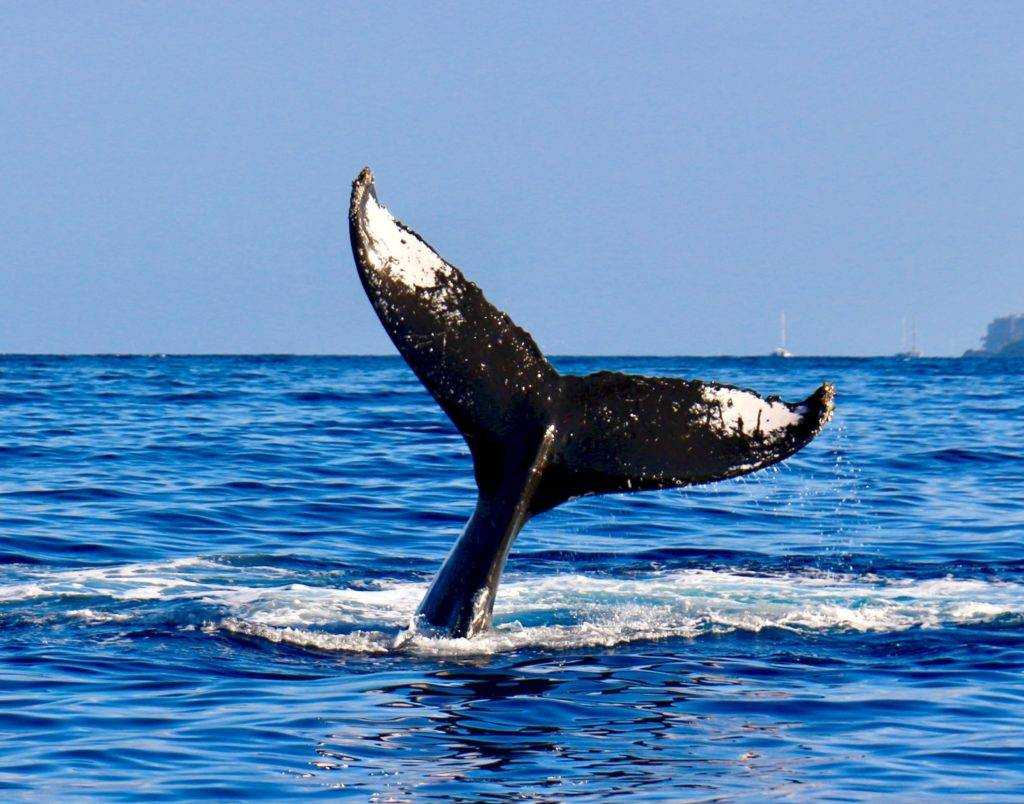 The absolute BEST way to Whale Watch…
Kohola, or Pacific Humpback Whales as they are known to the rest of the world, are some of the most majestic and gentle creatures on earth. People from all over the globe arrive to Maui to witness this awe inspiring migration destination and many leave with life changing perspectives that change them for the better. Every year these glorious giants of the sea make their way from their cold summer home of the bearing straights, near Alaska. They bring with them one purpose, to reproduce. Whether it's by the act of competing for a worthy mate or by giving birth to the next generation, these animals have a lot to share with the casual looker. Experiencing this life altering event can truly only be done best from your own vessel.
Our boats are mean fishing machines. They can get you to locations that hold some of the world's most prized tropical deep sea fish. We offer many options for your fishing needs from full-color GPS navigation and fishing charts to high-quality rod and reel setups complete with lures that have all been proven to catch the famous fish of Maui. Mahi Mahi, Ono, Ahi, and even the elusive Marlin have all hit the deck of our boats. And don't worry, if you don't know how to clean them, we can help with that too. Our staff are avid watermen with years of experience both fishing and navigating these waters. This is a trip not be missed…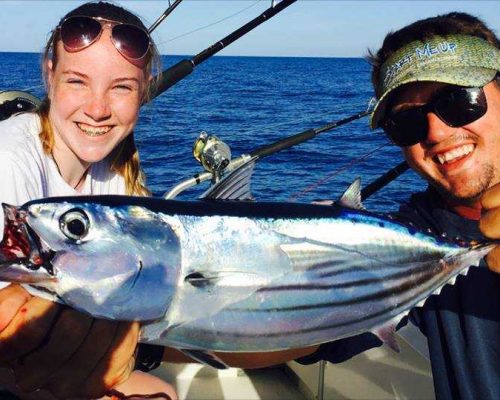 Explore the ocean on your terms.
A day on the water is just a click away
Have lunch on the water while whale watching
We rent all of the amentities you could want!