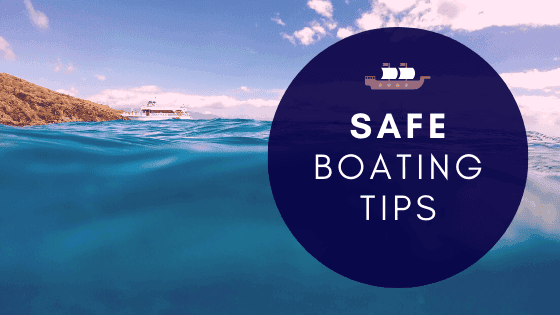 Your fun on the ocean is our aim, but your safety is our number one concern. Whether you're a novice or an experienced helmsman, here are a few tips to always take out onto the sea with you.

Take a course
Whether you're brand new or have plenty of experience, refreshing your skills with a boating course is always wise. At Maui Boating, we offer a 2.5-hour boating lesson to help you get the confidence and competence you need.

Have a float plan
Ensure you inform someone, whether a family member, staff at the marina, or your boat rental provider, about where you're going and for how long. Provide a float plan with the names and contact details of everyone on the boat, the boat type and registration, where you plan on going, any methods to get in touch with the boat, such as a PLB or EPIRB.

Know the weather
Check the weather and water conditions where you are, but don't forget to check the weather for any destinations, as well as along the route that you're taking.

Make sure you have your gear on-board
Write down a pre-departure checklist including everything you need, such as first-aid kit, tool kit, sunscreen, and any water toys you plan on bringing.

Practice defensive boating
Use common sense and stick to a safe speed, especially when you're navigating a more crowded area. Keep your attention on the water and any vessels nearby, and give larger vessels plenty of room as they aren't able to stop or turn as quickly as you.

Name an assistant
Your assistant skipper should be familiar with the boat's operations as well as the Rules of the Road. This way, if the main operator isn't able to take the wheel, there's still someone who can ensure the safety of all onboard.

Research the USCG Rules of the Road
Key points include keeping a proper lookout and paying attention to navigational aids, but you should read over the rules once more before heading out.

Ensure your life jackets fit
Always wear your life jackets when on the vessel. Take the time to make sure that they are a good fit by raising your arms above your head and having someone gently pull the jacket upwards. If it rides over your face or chin, you should replace it for a jacket with a better fit.

Be sensible with alcohol
Never drive a boat while drinking. It's illegal and also extremely dangerous. Make sure everyone on board is responsible with alcohol consumption and that both the operator and assistant skipper are sober at all times.

Don't operate the engine while anyone is in the water
At Maui Boating, we are glad to offer snorkel rentals, but you should make sure that the engine is never on when people are in the water. Furthermore, practice hand signals and boat re-entry before you head out into deeper seas.

Hopefully, the tips above will help you and your crew stay safe on the ocean. If you need any other information, don't hesitate to ask Maui Boating.