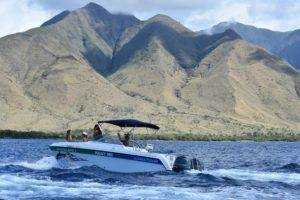 If you ever find yourself wanting to explore the waters around the island of Maui (or any other body of water, for that matter!) then you'll likely want to rent a boat. Sure, you could always buy a boat if you had the money, but renting is a far more cost-effective way to get an unforgettable experience out on the water.
So to help you out with the rental process, we've put together this handy guide that will teach you how to rent a boat while staying compliant with local boating safety laws and fine prints to give you a laid-back boating experience
1. Boating Preferences
Choosing a Boat
Everyone has different preferences when it comes to boating, but as a beginner, you might not realize what options you have available to you. There are fishing boats, boats for cruising around, luxury boats and even speedboats. Each of these is going to come with different advantages and disadvantages, so the best way to choose is to ask yourself; what do I want to do on the water?
Put together a list of things that you'd like to do on the water first. For instance, maybe you want to go fast over the water or perhaps you'd like to lounge around and relax with some friends and some snacks while you float on the water. Maybe you're looking to go fishing and would prefer a smaller boat or even a pontoon. Here are our suggestions for some common styles of rental boats.
Fishing boats are, as the name suggests, ideal for fishing because they're agile, can carry plenty of gear and are best suited for the job.
Speedboats are good for traveling across the water at high speeds. They're also good for pulling boarders behind you if you're in the mood for some high-adrenaline fun.
Pontoons are slow and leisurely, making them a great choice for floating on water with friends and family while you enjoy a drink and some snacks. They're easy to pilot, making them a good choice for beginners.
Deck boats are perfect for groups as they have plenty of space and are excellent for sightseeing purposes
There are also other boats you can rent, such as canoes or even yachts if your budget allows for it! Just keep in mind that more expensive boats are going to have tighter requirements if you want to make the most of it.
Pilot the Boat or Hire a Captain?
Next, you need to make the decision of hiring a captain or piloting it yourself. We don't offer a "captain for hire", however, we do offer instructors to give you the guidance to become a better boater. If you're looking to have a relaxing time on the water without any extra worries, then hiring a captain, or getting an instructor may be the best option so that you and your group can enjoy your time out on the water. However, if you're looking for a full boating experience, then piloting it yourself is a much better option.
While piloting a boat isn't the most difficult thing in the world, you will need to watch over your passengers and follow some strict safety regulations in order to get the best experience out of it. This is to keep both you and your passengers safe, especially because boating accidents are common among novice boaters. However, as long as you're careful when using a boat, you should have no worries.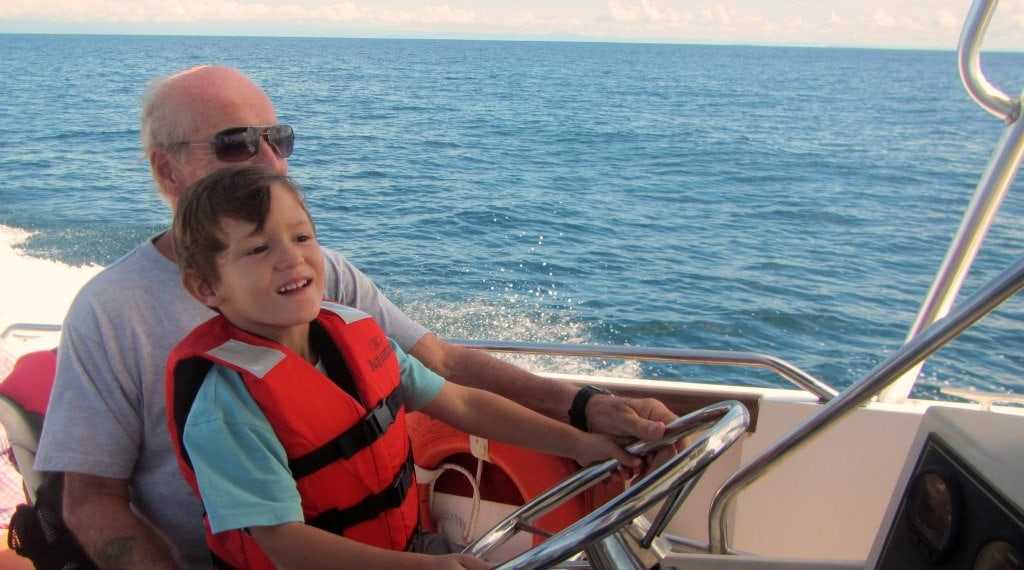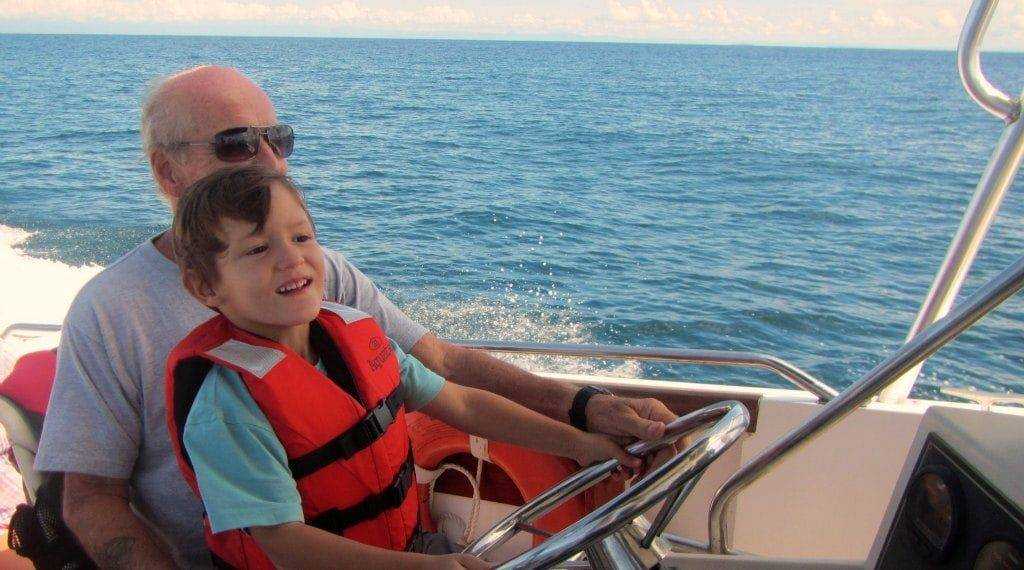 Checking Safety Regulations
If you're interested in piloting your own boat then it's worth taking the time to do your research into safety regulations. For example, each state may have different requirements for actually piloting a boat. They can vary a lot from state to state so it's worth checking out the details that are specific to your location. Some places have fewer requirements, meaning you can pilot a boat without requiring any kind of license. However, other states may require that you complete a boater's safety course before you're able to act as the helmsman.
In short, do your research to ensure that your boat rental goes smoothly. Luckily, most of this information can be found at the boat rental location as you'll be asked for things such as proof of your safety course if required. As such, it's worth speaking to the boat rental company ahead of time to ensure that you're qualified to actually pilot one before you decide to bring your friends with you to the water.
Of course, if you're hiring a captain then this won't be a concern for you. However, you may still be required to complete a quick boater's safety lesson which should take no longer than 30 minutes. It will provide you with some basic information to ensure that you have a safe and enjoyable time out on the water.
Insurance Concerns
Renting a boat doesn't alway come with insurance that protects the captain. In Maritime law, the responsibility is the captain's. The best insurance is prudence, patience, calm, and prevention.
2. Finding Boat Rentals
Online Searches
Boat rentals are easy to find in your local area through a simple Google search. To narrow down the terms, you may want to add what your ideal activity is, such as "Fishing excursions Maui" or something similar to make the results more accurate to your preferences. You can also consider looking at the reviews of the location to see if it meets your standards and if people are happy with their rentals. Since each rental service offers a different experience, this can be a good way to check if it's worth your time or not.
Consider Looking at Tourist Bureaus
If you're going to be traveling somewhere and want to boat at the location, it's often best to contact tourist bureaus or even marinas to see if they have options to rent boats out directly. You may also be put in touch with local rental agencies or even private boat owners that offer rental services. If you're not familiar with the location, then the local tourist bureau will help uncover more information.
Check Holiday Services
There are also outdoor adventure and holiday services that will put together packages for a wonderful boating experience. For instance, a fishing excursion can be a great way to embrace the joys of fishing and will include a fishing boat hire along with all of the necessary equipment. You might also want to consider snorkel rentals which may also include boat and captain hire to get you out to the ideal snorkeling locations. These packages are a fantastic way to get the most out of your holidays and are well-recommended if you want everything to be handled for you.
Boat Rental Sites
There are also peer-to-peer boat rental sites that you can rely on for boat rentals. Some of these services will even offer captain hire, often in the form of the boat owner themselves. You'll find boat rental apps, websites and many other services that can help you find the ideal boat. This is a great choice if you're looking for more personalized service, but do keep in mind that you are renting someone else's private boat!
Asking Questions About the Process
No matter how you choose your boat rental service, it's essential that you ask questions to narrow down your options and learn more about the process. For instance, if you've found a couple of boats, a service or an experience package that suits your needs, then contact the relevant services and start asking questions.
For instance, you can ask them about basic rental requirements, such as if they require a license or certification. Some places also require you to go through a quick safety course at the location, or even taking an online test to ensure that you meet the minimum safety requirements. You can also ask questions related to insurance or weather-related cancellation policies.
Thankfully, most of this information will be available on the service's websites or terms and conditions, so try and limit your questions to things that you're unclear about.
3. Finalizing the Process
Once you've found the perfect boat for your needs and rental service that offers it, you'll want to go ahead and finalize the process. This is going to be something unique to the service that you're renting the boat from, so make sure you follow their directions and ask questions when you're unsure about something.
Just make sure you read the paperwork closely and ensure that you agree with all of their terms and conditions. Some fine print clauses might surprise you, especially if you're renting a luxury boat such as a yacht. You may also be required to document any changes you make to the boat or any damage that you've caused, so keep your paperwork handy at all times throughout the rental process.