If you've never been on a boating excursion before then you should know that it can be an incredibly fun and relaxing group activity. However, simply going out on a boat into open waters can seem quite boring for some people. In order to make it more exciting, it's a good idea to spice it up with a couple of interesting sights. Whether it's a lighthouse, forts, museums or even shipwrecks, finding a unique location to explore can be a lot of fun. So to help you out, we've put together a list of national historic boat sites that you could consider exploring from the water.

Fort Adams

Located in Newport, R.I, Fort Adams was first garrisoned in 1841 and used as an active army post until 1950. The fort still looks just as imposing as it did over a hundred years ago. Fortunately, you don't have to worry about approaching the fort with cannon fire going off around you. Instead, you're free to use a courtesy dock so that you can take one of the many guided tours of the fort's interior. This is a great opportunity to learn more about Fort Adams and its significance.

Conneaut West Breakwater Lighthouse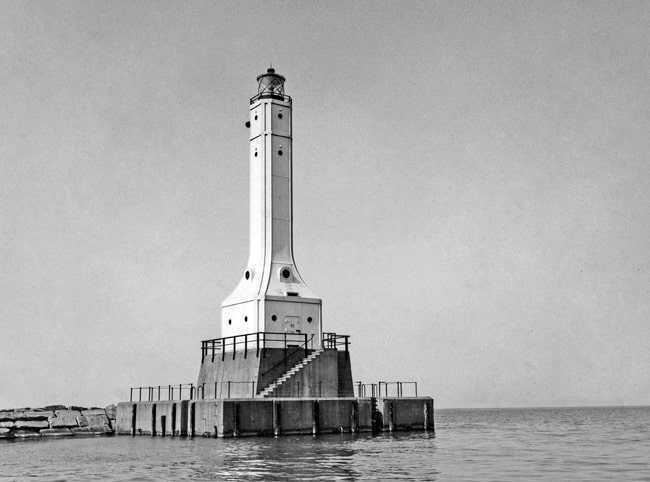 Conneaut is well-known for its long succession of lighthouses, but the West Breakwater Lighthouse is arguably one of the most iconic in the area. Located around 36 miles from the harbor in Erie, Pa, it was commissioned in 1936 and automated in 1972. You could see the light roughly 17 miles out into Lake Erie back when it was originally built, but it has since taken on a more modern design that screams art deco. Unfortunately, it's not open to the public so you can't get inside to tour it. Thankfully, admiring it from the water is free, making it a great destination to visit by water.

Fort Jefferson

Fort Jefferson is located on Garden Key in the Dry Tortugas National Park. roughly 70 miles west of Key West. The fort itself took almost 30 years to build. In fact, it was abandoned a year before construction officially concluded, but even then, the fort wasn't considered to be "finished". Guided and self-guided tours of Fort Jefferson are available, where you can learn about Dr. Samuel Mudd and the USS Maine. Boaters can park their vessels at the dock, but you will need a permit for this.

USS Drum and USS Alabama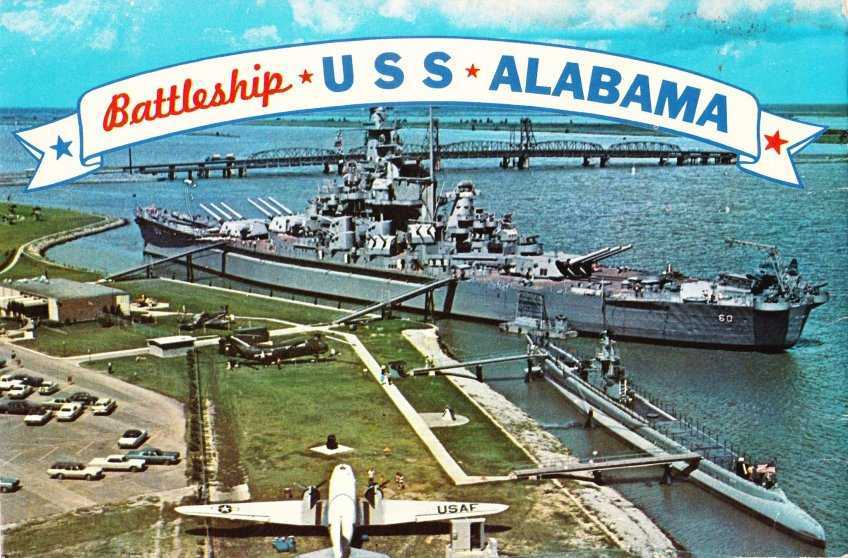 If you ever find yourself in Mobile Bay then you might come across the USS Drum and USS Alabama. The USS Drum sank a total of 15 enemy ships, and the USS Alabama served in the Atlantic and Pacific during World War 2. These storied vessels are a fantastic place to visit from the water and you'll get to learn plenty about the crews and the battleships themselves. Of course, you could just admire their sheer size and scale from the water as well!

Shiloh National Military Park

The Shiloh National Military Park is roughly 4,000 acres in size, containing a battlefield, military cemetery and the Shiloh Indian Mounds Site. Boaters can float by on the river to see where the
battle took place, but there's no docking space nearby to let you get onto the site itself. Still, it's a great place to go past if you ever find yourself on the Tennessee River.

Memphis and Arkansas Memorial Bridge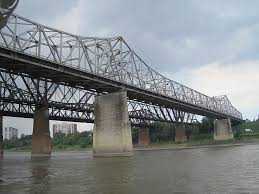 Stretching almost a mile long, the cantilever-style Memphis and Arkansas Memorial Bridge brings Arkansas and Tennessee together. As part of Interstate 55, it still sees regular traffic and is a gorgeous site that boaters on the Mississippi River have access to. You can check out the bridge itself before tying up at a Memphis marina to explore the local area. There are plenty of interesting museums and historic sites around the memorial bridge, and even Bass Pro Shops to explore if you have a penchant for fishing.

Lamar Boulevard Bridge

Lamar Boulevard Bridge is recognized for its architectural significance. However, it's also well-known for its importance in Austin's transportation history. To this day, the bridge still carries plenty of traffic and its design has stood the test of time. While no motorized boats are allowed through this stretch of the Colorado River, you can break out a kayak or canoe to see the bridge up close. This is a brilliant place to visit for a day out, but do remember that you'll need to change to a non-motorized boat if you want to get up close to the site.